Evan Rowe: Senior Pastor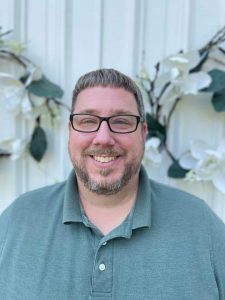 Evan has faithfully served Midway Baptist Church since March 2013 as Worship Pastor, Youth Pastor, and Associate Pastor. In May of 2014 Evan was ordained by Midway Baptist Church as a Minister of the Gospel.
Evan is a Licensed Marriage and Family Therapist in the state of Kentucky. Evan continues to work as a Clinician with children, youth, and adults at Midway Baptist Church and Interfaith Counseling Center in Lexington, KY.
Family 
Evan and Kelly have been married for over 20 years and have 3 children: Kacy, Abby, and Jack.
Hometown
Hopkinsville, Kentucky
Education
Evan received a B.A. in Religion and Philosophy and minor in Music from Kentucky Wesleyan College. Evan received a Master of Divinity and Master of Arts in Marriage and Family Therapy degrees at Louisville Presbyterian Theological Seminary in Louisville, KY.
Email 
Cody Davidson: Minister to Families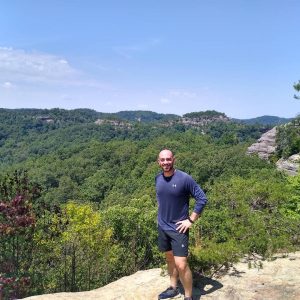 Cody faithfully served Midway Baptist Church from April 2004 to November 2015 as Associate Pastor and Minister of Education. He recently returned in September of 2021 to serve as Ministers to Families working with children, youth and their families. Cody was Licensed to Ministry by his home church, Fairview Baptist, and Ordained to Ministry by Lattimore Baptist Church, where he served in seminary.
Family
Cody has three children: Evangeline, Noelle, and Beckett.
Hometown
Standford, Kentucky
Education
Cody received a Bachelor of Arts with majors in Religion and Communication Arts from Georgetown College. He then received a Master of Divinity and Master of Business Administration degrees from Gardner-Webb University in Boiling Springs, N.C. He has also received a Doctor of Philosophy in Educational Leadership and Organizational Development from the University of Louisville. Cody has published multiple scholarly articles in academic journals in the U.S. and Europe.
Email
Jackie Cluxton: Worship Leader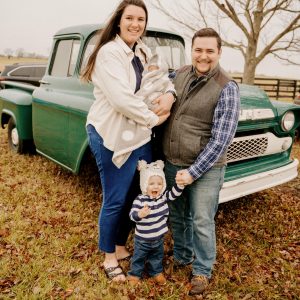 Jackie is the newest member of our church family. He serves as our worship leader.  Jackie also works as a realtor at Georgetown Real Estate Connection, LLC. Jackie grew up traveling with a family that performed across the country in a seed-planting ministry for Christ. He developed his musical skills through his family and the ministry they were involved in. His parents settled in Georgetown with his two younger brothers when he was 13; he transitioned from homeschool to Royal Spring Middle School where he met his future wife, Elizabeth. He is a graduate of Scott County High School.
Family
He lives in Georgetown with his incredible wife and high school sweetheart, Elizabeth. They have two boys; Louis and Link.
Hometown
Georgetown, Kentucky
Education
He received his Associates in Business Administration from Bluegrass Community and Technical College and is currently pursuing a B.S. in  Business Administration from Brandman University.
Email 
Mary Clanney: Ministry Assistant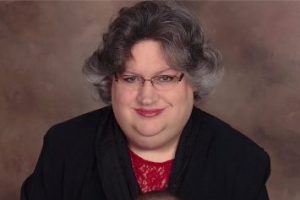 Mary has been with MBC since October, 2007 and manages our office weekdays. She produces all of our publications, coordinates the flow of information in our organization, helps with distribution from our Food Pantry and generally keeps everything going.  If you need to know something about Midway Baptist Church, reach out to Mary at office@midwaybc.net
Rebecca Woolums, Church Pianist

Rebecca provides instrumental support for the early worship service on Sunday mornings.
Alejandro Pantoja, Church Custodian