The Praise band provides upbeat Christian music at our 10:45am service. The band  is led by our Minister of Worship, Evan Rowe, with musicians and vocalists participating on a regular rotation.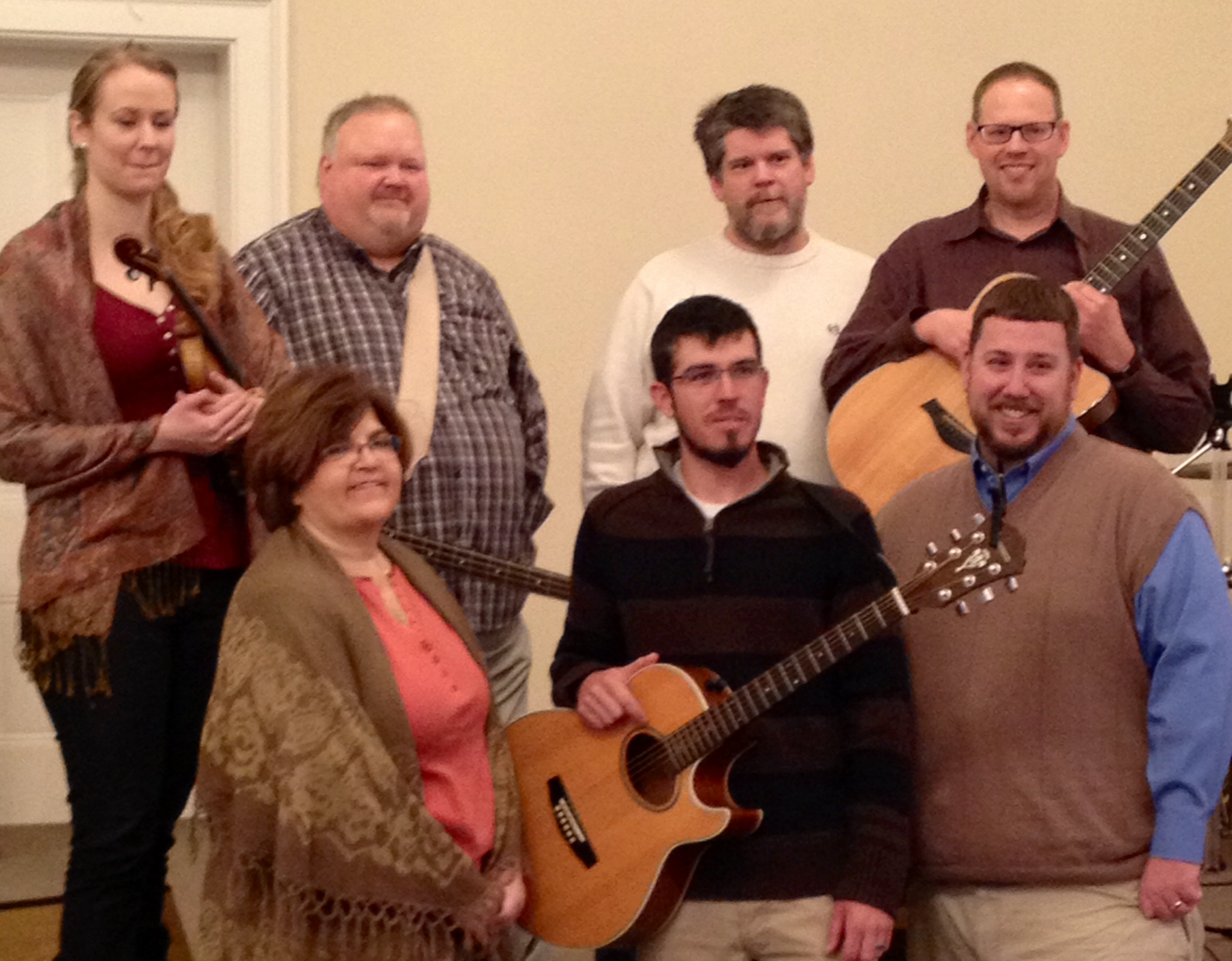 Front Row, Left to Right:  Adele Condor, Nate Wyatt, Evan Rowe
Back Row, Left to Right:  Maggie Lander, Mike Drury, Jay Akers, Blake Jones
Volunteer!
Can you sing or play an instrument? We'd love to hear from you! Our band provides professional-quality music on a weekly basis, but is interested in whatever gifts you have to offer. They'd love for you to rehearse with them and see how you might fit into the line-up.