Small church. So many small people. Find out why.
We're at our best when we are "forming children and youth in the way of Christ." Children's Minister Andrea Ball and our children's team lead this remarkable ministry.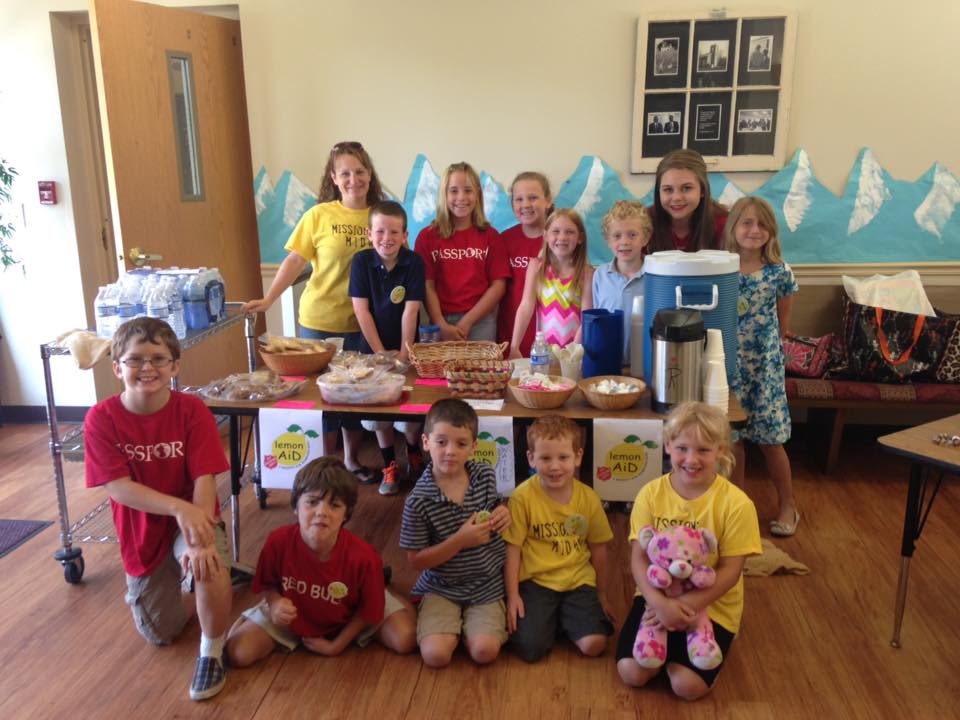 Sunday School:
Sunday School: Sundays at 9:45.
The Preschool Class
K-1, Grades 2-3, Grades 4-5
Children's Worship:
Sundays during
10:45 Worship with Andrea and Kayla and at 8:30 with Erin.
Children's Small Group:
Children's Small Group:  The group will meet on Wednesday evenings from 6:45-7:45. (RESUME IN THE FALL)
Current events:
Sunday School: Sundays at 9:45.
Group Publishing's FaithWeaver Sunday
School curriculum is used in conjunction
with the KidsOwn Worship
Children's Worship curriculum so that
children who attend Sunday School
will have the opportunity for the Bible
point they just learned to be reinforced
when they come to Children's Worship.
Children's Worship: Sundays during
10:45 Worship with Andrea and Kayla
Children's Small Group: Our last Children's
Small Group for 2017 will be on
Wednesday, November 8. There will be
no children's activities on Wednesday,
November 15, so that we can all enjoy
a Thanksgiving meal together.
Wednesday night activities will resume
on January 3.
Mark your calendars for:
Annual Kids' Christmas Party/Parents'
Day Out: On Sunday,
December 3, kids are invited to kick
off the holiday season with our annual
Kids' Christmas Party (while
parents take advantage of Parents'
Day Out). The festivities will begin
with lunch immediately after church
and will continue with movies,
games, and ornament-making. When
parents return to pick up their children
at 5:00, they will be treated to a
special performance by the kids during
the Hanging of the Green service.
The nursery will also be available
from 12-5. If you would like for
your children to attend, please sign
up with me (andrea@midwaybc.net)
by Wednesday, November 29.
PASSPORTkids! CAMP − JULY 26-29, 2018
Lookout Mountain, GA
PASSPORTkids! is 4 day, 3 night children's camp for children who have completed 3rd – 6th grade filled with fun faith-building programming and hands-on missions education.
At camp, your kids will discover God's love and practice being followers of Jesus through an active schedule of Bible studies, missions education, recreation, and worship. As group leaders,
you'll be able to focus on engaging your children as they explore their faith without any the burden of planning and logistics.