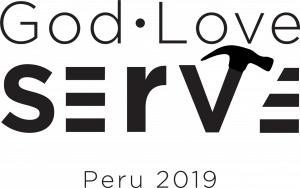 Dates: June 14-22, 2019
---
Global Builders – Peru
Ancient Peru was the seat of several prominent Andean civilizations, most notably that of the Incas. Currently, Peru is a country where 44 percent of its people live below the poverty line and over 70 percent of the rural population live in homes with dirt floors. The Fuller Center Peru is at work in the small migrant community of La Florida, which is roughly 2 1/2 hours south of Lima. It falls within one of the most arid regions on earth, receiving little or no rainfall. Agriculture is maintained through a system of irrigation canals that bring water from the higher elevations of the Andes or from artesian wells sunk below the desert.
As of June 2017, 85 homes have been completed. They are typically 650 square feet and built on families' own land. For many of these families, their Fuller Center home is the first permanent dwelling they have ever lived in and owned. Families perform sweat equity and sign an affordable, no-profit, no-interest mortgage agreement.
---
Fundraisers – Help Support Our Team!
There are many ways you can help support the Peru mission team! Credit/debit, cash and check's accepted.
(1) Purchase the Peru 2019 t-shirt for $15. 
(2) "JOURNEY TO PERU" COOKBOOK
The Journey Sunday School class has prepared a cookbook to help raise funds for the Peru 2019 mission trip. They are collecting pre-orders for the cookbook which will be distributed by one of two options:
PDF version – $10 and will be delivered electronically. (Don't forget to include your email address)
Paper version – $15 and will be delivered already three-hole punched and ready to be placed into a binder.
Please request your copy by emailing or calling the church office. (office@midwaybc.net) or 859-846-4514)
See Darin Hensley or Kelly Rowe for more information about joining the team or fundraising efforts. (For t-shirt payments or monetary donations; please make check's payable to "Midway Baptist", memo line: "Peru")
---
More Info – Learn more about what a trip is like
Typical day
6:00 – 7:00 a.m. – Wake-up
7:00 a.m. – Breakfast/Devotions
8:00 a.m. – Build begins
12:00 – 2:00 p.m. – Lunch/siesta break
2:00 – 5:00 p.m. – Build continues
5:00 – 7:00 p.m. – R & R
7:00 p.m. – Supper
8:00 – 10:00 p.m. – Relax/Group discussions
Type of building
The volunteer work for the new homes being constructed involves making and pouring lots of rebar, concrete, digging holes, moving construction materials, piling brick and more. We do not require Spanish speakers on the teams, but they are helpful. Our project leader speaks fluent English, but if or when he is away, there may be no other English speakers present.
---