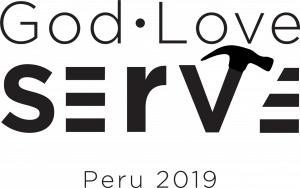 PERU MISSION TRIP FUNDRAISERS 
There are many ways you can help support the Peru mission team! 
(1) The Schwan's Cares fundraiser is simple, shop online from over 300 high-quality foods and it will be delivered to your door. Our team will receive 20% the first 45 days from food orders and 40% from gift cards! Link https://www.schwans-cares.com/c/43497.  
(2) Purchase the Peru 2019 t-shirt for $15 (cash and check accepted). 
(3) Peru Paint Party on Saturday, December 8 at 6:00pm at MBC. The cost will be $40 (proceeds to benefit Peru team) and will include all materials. Paula Tackett will lead the painting party and participants can choose to paint one of the two samples or their own design. 
See Darin Hensley or Kelly Rowe for more information about joining the team or fundraising efforts. (For t-shirt payments or monetary donations; please make check's payable to "Midway Baptist", memo line: "Peru")
(4) "JOURNEY TO PERU" COOKBOOK
The Journey Sunday School class has prepared a cookbook to help raise funds for the Peru 2019 mission trip. They are collecting pre-orders for the cookbook which will be distributed by one of two options:
PDF version – $10 and will be delivered electronically. (Don't forget to include your email address)
Paper version – $15 and will be delivered already three-hole punched and ready to be placed into a binder.
Please request your copy by emailing or calling the church office. (office@midwaybc.net) or 859-846-4514)