COVID-19 Updates (Click here)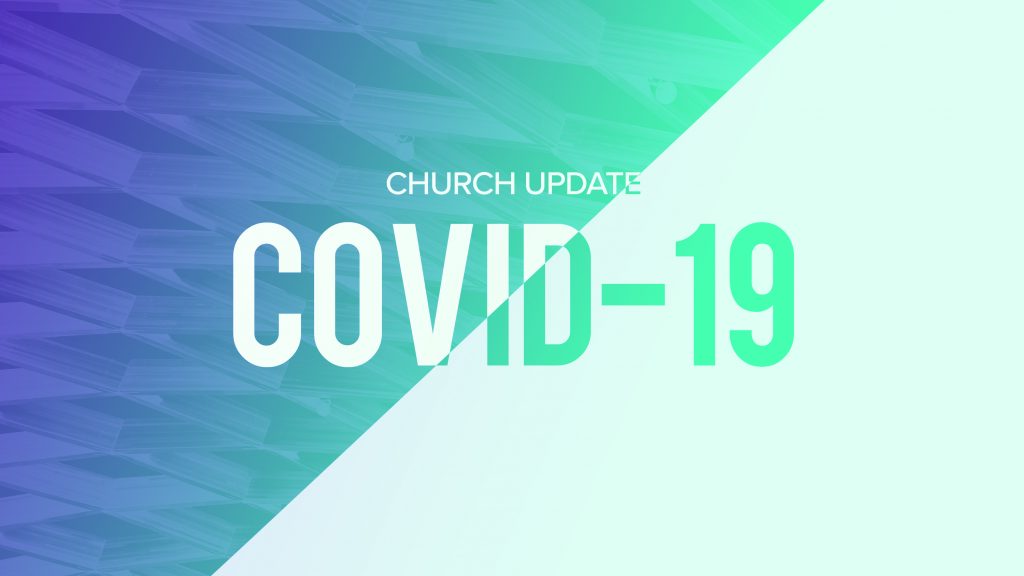 March 30th

After meeting with the Deacons this past Thursday evening via Zoom we have affirmed the decision to continue to follow the directives given by our Governor and health care officials. As a result, we have canceled in person services indefinitely until we receive a recommendation from the Governor that it is safe to resume. This is not a decision we made lightly, but believe it is the best decision we can make for the health of our members and the Commonwealth as a whole.
What about Holy Week? I'm glad you asked. We will hold our Holy Week services online as we have been holding our normal service. So on Maundy Thursday (April 9), I will go live at 6:30pm and will give a message followed by communion. Instructions for that will be given soon. We will hold our Good Friday Service virtually at 7:00pm on Friday, April 10. You can expect a special service for Easter morning at 11:00am. All of these services will stream live on Facebook Live and will be posted on the church YouTube channel as well.
This week we will begin packing food boxes for families in need. If you would be interested in helping with this ministry, please contact the church office (leave a message and we will call you back) or myself. More information is to come.
Finally, as you heard yesterday, I am seeking volunteers to ring the church bell everyday at 10:00am. If you would like to be added to the schedule of bell ringers let me know via call, email, or text.

March 24th

The videos are available both on Facebook and YouTube. It appears this will be our new normal for a while. I will be meeting with the Deacons later this week to discuss plans moving forward. I must admit there is something comforting about gathering (even virtually) during this unsettling time.

A couple of reminders. 1) Your tithe is still a very vital part of our ministry at MBC. Our Food Pantry is still open and we are reaching out to our community and beyond daily offering aid and support. You can send your tithe via mail to the church PO Box 352 or if you drive by the church you can drop it in the mail slot on the office door. 2) If you or anyone you know is in need, please let us know. Today we were able to help someone on dialysis who was without food. We have several members who have volunteered to help. As always, you can reach me anytime via phone at 859-227-2299 or you can email me at evan@midwaybc.net.

I can not express how much this Church Family means to me. I appreciate your prayers as we navigate through this together. Please know that I am continuing to pray for each and everyone of you. Stay safe and wash your hands!

March 19th

March 16th

In response to the recommendation of Governor Andy Beshear regarding the Covid-19 virus, we have suspended worship services and other activities at Midway Baptist Church through March. Our Deacons and Pastor will reassess what our April schedule will look like. The Ordination Service planned for Sunday, March 15th will be rescheduled and the business meeting for March was cancelled. 

On Sunday we hosted a virtual sermon by Pastor Evan on Facebook live and it was viewed by a large number of members and friends. We will continue to offer this form of Sunday worship on our Facebook page, as well as updates regarding our schedule and community news. We have also installed a drop box on our office door if you would like to bring by a tithe or other correspondence (and of course you are welcome to mail your tithe during this time). Feel free to visit our Facebook page at facebook.com/midwaybaptistchurch.

Our members are ready to provide assistance to our area friends who may need errands or supplies during this time of self quarantine. If you have a need or know of someone who does, please reach out to our church office. Peace to all as we walk through the days ahead and seek to maintain good health.

March 11th

On Monday night the Deacons held their monthly meeting. At this meeting, we discussed the church's response to the Covid 19 virus. It was decided that if public officials advised against community gatherings, that our church would comply. As such, there will be no worship services this Sunday, March 15. The Ordination Service will be rescheduled and the business meeting for this month will be cancelled.

At 11:00am on Sunday, March 15, I will be live streaming the sermon from the church's Facebook page. I encourage you to join me at that time. It will be a new experience for all of us. Remember, the church isn't a service, it's the people.